2022 Miss Rodeo Enterprise Royalty!
Queen - Trinity Brackenbury

The 2022 American Legion Enterprise Rodeo Queen is Trinity Brackenbury. Trinity is the 14 year old daughter of Jared Brackenbury and Adriana Prieto. She attends Lincoln County High School where she enjoys playing in the band and singing in the choir. She also competes in reining cow horse and cutting.
Princess - Kashlee Larsen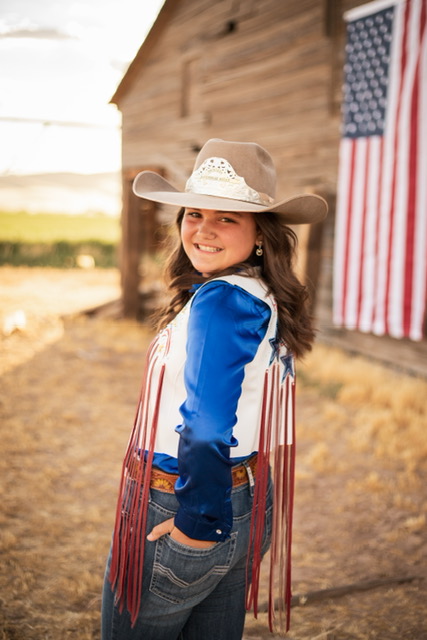 This years American Legion Enterprise Rodeo Princess is Kashlee Larsen. Kashlee is the 12 year old daughter of Cooter and Alicia Larsen of Enterprise. She will be attending the 7th grade at Enterprise High School this year. Kashlee's favorite thing to do is go branding and going to the temple. She competes in barrel racing, goat tying, breakaway roping, & team roping. She loves horses, rodeo, hanging out with friends and her family.
Jr Princess - Denni Dannelly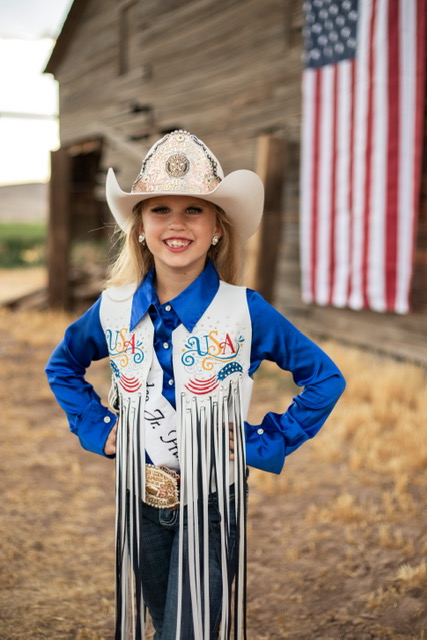 The JR Princess is Denni Dannelly. Denni is the 8 year old daughter of Kelby and Katie Dannelly of Enterprise. Denni attends Enterprise Elementary and is involved in Soccer, Baseball, Basketball and Dance. Denni also competes in rodeo her events include barrel racing, pole bending, goat tying and breakaway roping.
Queen Attendant - Shaniah Ambrose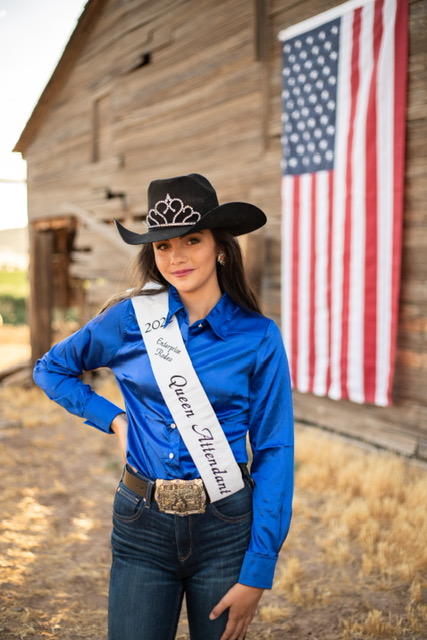 Jr Princess Attendant - Aspen Ambrose